Our urban winery and tasting room is located in Napa Valley's Crusher District, just a few minutes from downtown. You'll find AvinoDos nestled among a collection of artisan vintners in a conclave of Napa artisan wineries.  AvinoDos specializes in hand-crafted, limited production wine.
We provide a unique and intimate experience which is hosted by our very own production team. Each tasting offers samplings of our hand-crafted wines and a private, guided tour of our cellar and barrel room. Come meet the owners, the winemaking team, and most importantly taste some delicious boutique wines. On most days it is very likely that you will be involved with some aspect of our production as we are actively working on the wines while you are visiting.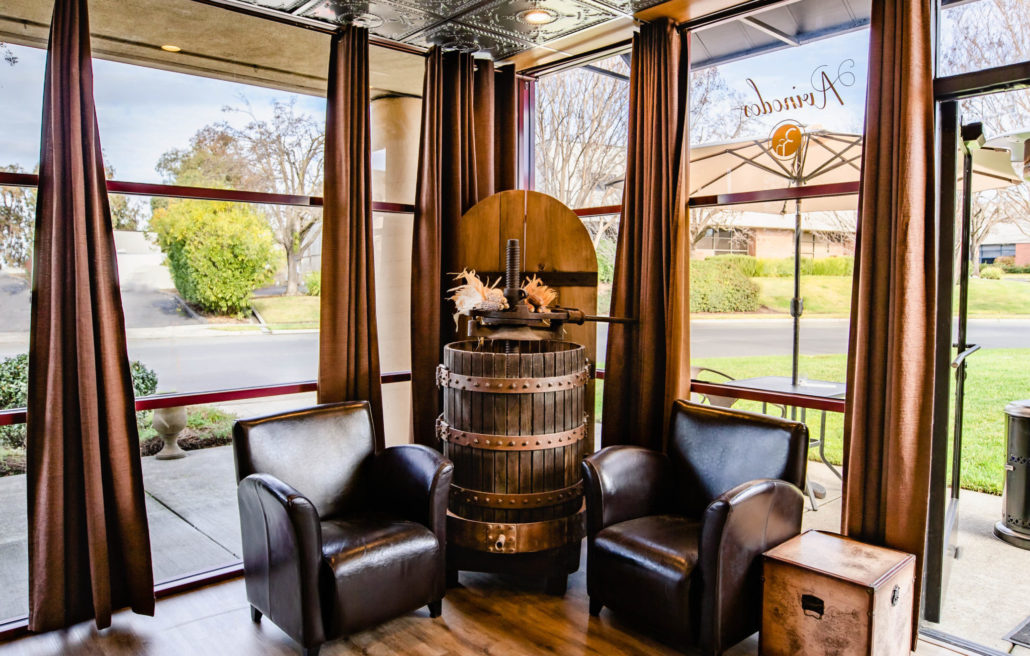 Free tastings for up to 4 guests.
901 Enterprise Way | Suite B
Napa, CA 94558
(707) 225-2350
Open Wednesday-Sunday 10am-5pm  
Tastings are by appointment only. Walk-in retail sales are welcome.