Wine, Family, and Friends
No Membership Fee!
With a Club AvinoDos membership, you will receive two automatic annual shipments featuring 4, 6, or 12 bottles of our critically acclaimed, award-winning wines, including single-vineyard Cabernets, our new releases, and limited-release wines exclusive to Club AvinoDos members and winery guests. Shipments occur in May and November. Don't worry about shipping costs. Simply pay for the wine and receive a 22% discount per shipment (plus applicable state taxes).
22% savings on current release wines, and merchandise
22% savings on all wine club shipments including exclusive winery-only releases
Email promotions with special pricing
Special member pricing at local hotels
Complimentary private tour and tasting opportunities 
Access to the winery and tasting room for your private events
Complimentary wine tasting for up to four people
Invitations to exciting wine club events and parties at the winery and around the country.
Access to limited production and pre-release wines
Recipes and pairing ideas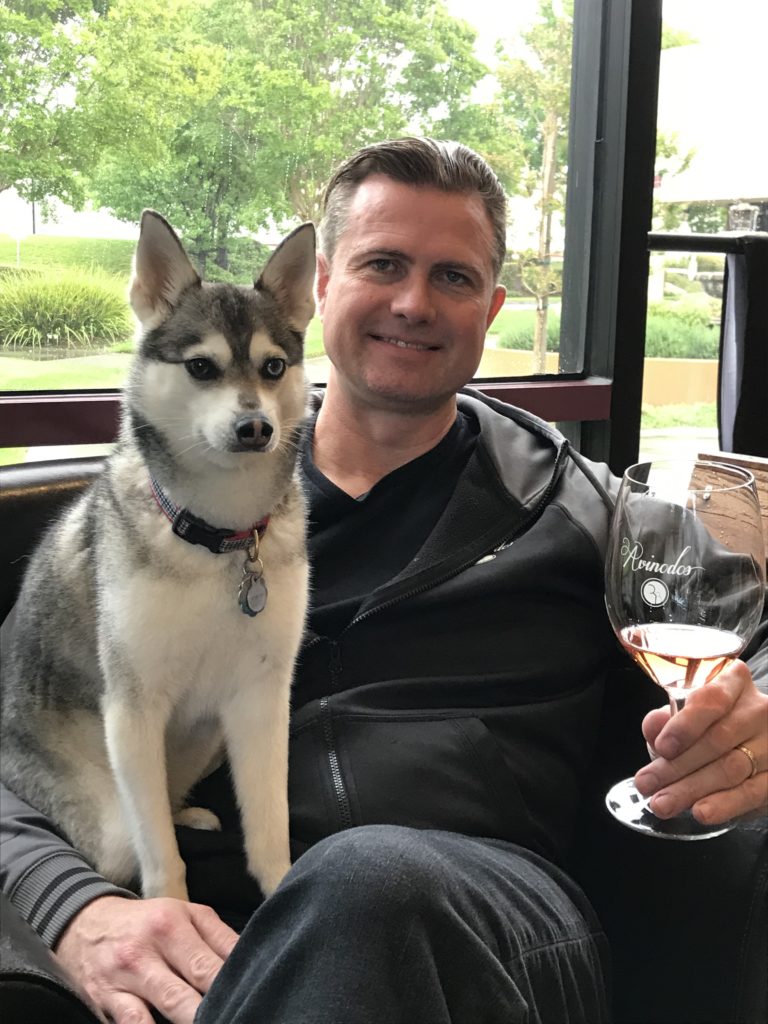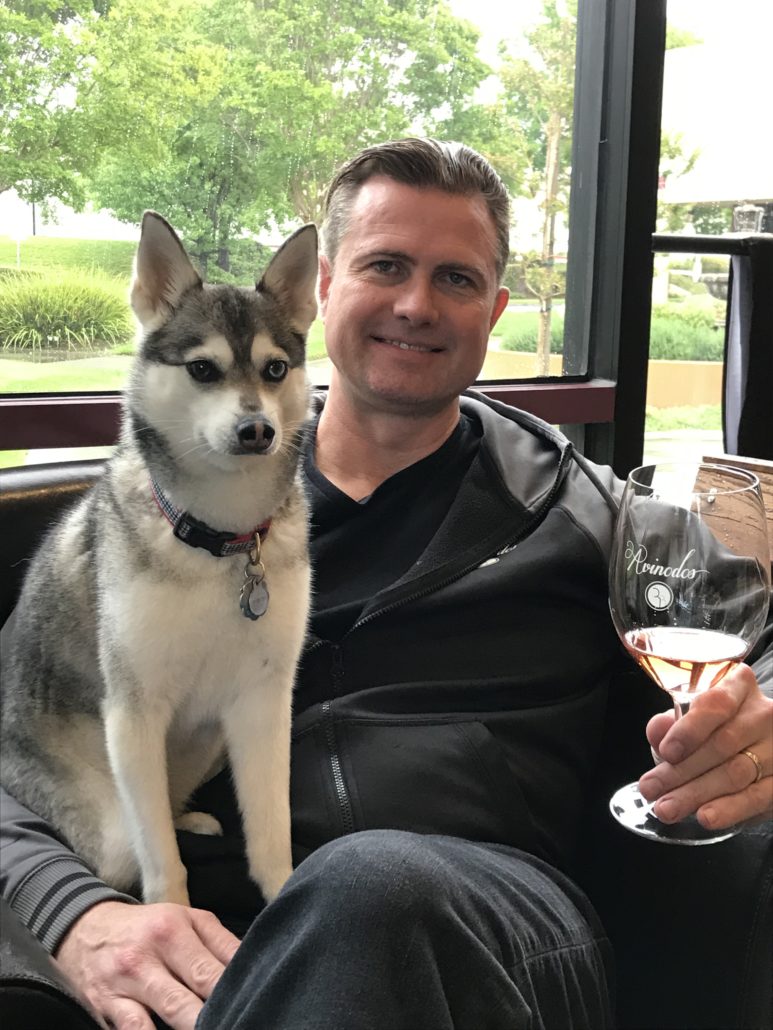 AvinoDos Founder/Winemaker Dan Dexter and his dog, Brixxy.
Use our club management tools to update your membership. If you haven't registered yet.  Click below and on the login screen enter your email and click Register.  Create a Password and then login. Once logged in you will see the club page.  Find your club level and click Update to make any changes to your details.  Thanks for being a member of Club AvinoDos